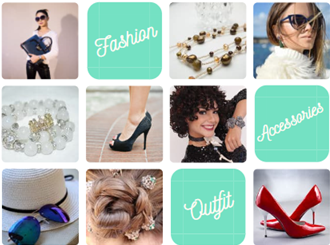 Accessories are a huge part of one's outfit, as they can make anything look better and more stylish. If you prefer neutral-colored clothing, then accessories can be a great addition. In that case, a simple necklace or a pair of earrings can make an elegant and stunning impression.
However, matching certain clothes and accessories can be tricky, mainly if you lack experience in that department. So for that specific reason, here are some tips that will show you how to pull it off.
1. Red lipstick solves everything
If searching for unique accessories isn't your thing, then rest assured knowing that you can achieve a lot by wearing red lipstick only. That's right, this seductive makeup product is a true game-changer, especially when you want to feel your best. But, keep in mind that bright red lipstick is a better option for going out and less formal events, so if you want to wear it during business meetings, make sure to choose the more subtle shade of red.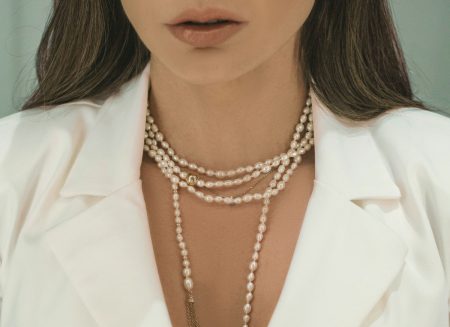 2. One statement necklace can make everything better
The fact that this type of necklace is called a statement necklace, tells you everything you need to know. This luxurious, heavy and richly-made jewelry piece can go well with a dress or jeans and T-shirt, so feel free to incorporate it as you please. Statement jewelry, mainly necklaces, are also a wonderful solution because pieces can be taken off in case they start feeling too heavy or uncomfortable in any way. Therefore, if you're unsure how to spice up your outfit, a necklace with some unique details will always be a good choice.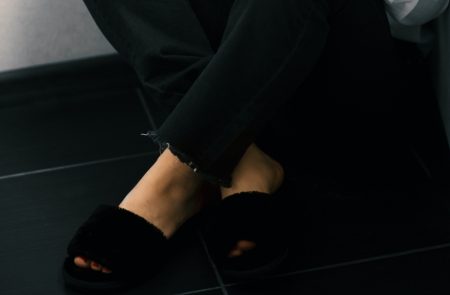 3. Consider some interesting footwear
When it comes to accessories, footwear often takes a back seat, which is a shame. There are so many interesting choices, such as fluffy fur slippers, that will instantly transform your outfit and draw attention if that's what you are after. These bold stylistic choices are an excellent idea if you want to add a touch of the avant-garde to your otherwise simple outfit. Besides, they can be worn indoors, which means they're a suitable choice for whenever you want to feel fashionable and brave, even in the comfort of your own home. Footwear that is unusual like this is an amazing addition to any outfit, which is why you should consider it whenever you need bold and eye-catching accessories.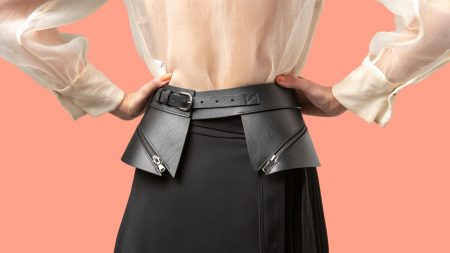 4. A belt is always a good idea
Belts are practical and necessary, but that doesn't mean you can't use them as a statement piece. A bolder-looking belt can be a perfect way to complete an outfit, especially if you're aiming for a simple look, with something a little extra. A black belt with gold details is a great idea, however, you can choose a more colorful one, mainly if you're planning to color-coordinate it with the rest of your outfit.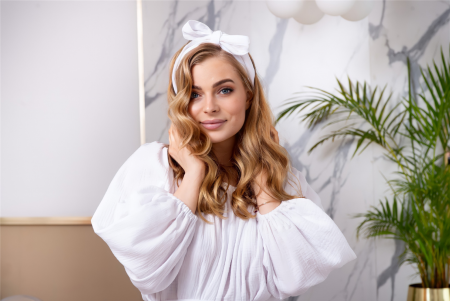 5. Consider getting a satin headband
A headband can be a truly elegant accessory piece, since it's flexible and easy to match with a lot of hairstyles. From low buns to high ponies, a headband can make any hairstyle better, especially if you're going through a bad hair day. So next time you feel like your hair isn't good enough, add a satin headband and watch a transformation unfold before your eyes. This is also a great idea if you have bangs, and you want them temporarily swept away.
6. Don't forget your sunglasses
Sunglasses can be a big part of any outfit, which is why it's important to choose a pair that works for you. Trends come and go, so rather than choosing what's en-vogue, make sure that the sunglasses you wear fit your face shape as well as your outfit, of course. Also, make sure to buy a quality pair that won't damage your eyes. It seems that currently, there are so many different types of sunglasses on the market, so finding something that uniquely fits, shouldn't be a difficult task.
In conclusion
These accessories can make your outfit bolder, better and more stylish, regardless of the season or the occasion. However, it's important to make sure that everything you wear is adjusted, because you don't want to look over or underdressed. Also, before you go for more flamboyant detail, keep in mind that a discrete pair of earrings or a set of rings can be equally breath-taking, so feel free to consider that as well.
[ A related Sophia Post]
How to steal the limelight in winter by following some cool fashion ideas?
This post may contain automatically and manually added affiliate links,
which means I might receive a small commission if you make a purchase using a link at no extra cost to you.