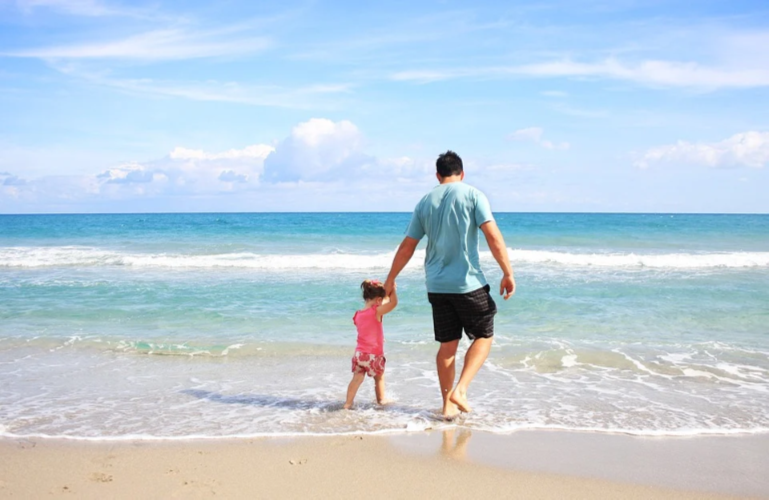 Image Credit: Pixabay
There's little in the world that's more relaxing than going on vacation and getting away from the stresses of everyday life. However, despite how relaxing the actual vacation may be, planning the vacation out may be a huge source of anxiety. The problem is further magnified if you're planning for an entire family, as many new facets and opinions need to be considered. So how exactly can you tackle this problem? Here's how to plan the perfect family vacation.
Come Up With a Destination
The first step of planning the perfect family vacation is obviously coming up with a destination to visit. You can't really move onto the next phases of planning a location until you have settled on a specific destination. In order to please the whole family, you should pick a location that everyone agrees on. You don't want to visit a location that half the family isn't interested in, as that can create strife and arguments that can ruin your vacation. Coming up with a vacation spot that everyone agrees upon and is on board with is an extremely important part of having the perfect family vacation.
Save Up Funds
Once you have your destination settled, it's time to start saving up for your vacation. Saving up the right amount of funds is extremely important for a great vacation, as there are a lot of things that you'll have to pay for, For example, you'll have to pay for transportation, lodging, food, souvenirs, and vacation activities. Not saving properly for your vacation could either put you in financial trouble or could cause you to have to cut back on your vacation, both things that would affect your overall enjoyment of your getaway. As a result, if you want to have the perfect vacation, you should definitely save up enough money to ensure that all expenses could be paid without worry.
Pick Activities
After you have your location picked out and your funds secured, it's time to start actually planning what you're going to do on your vacation. First, you need to figure out what is the purpose of your trip and identify what you want to accomplish. Is it a business trip that you want to bring the family along to experience? Do you want to vacation in an area while you do a task like looking for future residence? Do you want to just simply relax and vacation? You need to know this before you plan to travel, as it will have a major effect on your plans. For example, if you're visiting Calgary, your itinerary will be much different if you want to look at Calgary homes for sale than if you're just there as a tourist. Another problem that you'll have to deal with is satisfying every family member with something they want to do. An easy way to get around this is by designating each vacation day as a day where a family member can pick an activity. Not only will this keep each family member happy and satisfied, but it can create a vacation that the whole family had a part in planning.
Pack Accordingly
Now that all the logistics are taken care of for your perfect vacation, the last thing to do is to pack and prepare for your departure. Packing is extremely important, as it could mean the difference between a perfect vacation and one gone awry. You'll want to pack all the clothes that you need, as well as any essentials that you can think of or fit in your suitcase. There's nothing worse than getting to your destination and realizing that you forgot to pack something important. You don't want anything to go wrong on your trip, so double-check what you pack and ensure that you have everything that you need before you leave for your destination. 
[…]
8 Easy Tips To Reduce Vacation Stress Effectively
Exercises to Do While Traveling
Traveling by RV or Travel Trailers On The Backroads
This post may contain automatically and manually added affiliate links, which means I might receive a small commission if you make a purchase using a link at no extra cost to you.