The thought of having to search through the shops in quest of that perfect gift for her is enough to leave many of us breaking out in a cold sweat, but it doesn't have to be that way. A word of caution though, don't get complacent with thinking that 'it's the thought that counts' will be enough to cut the gift-giving mustard either; for a great present that she's going to love you have to put in some time and thought to your purchase!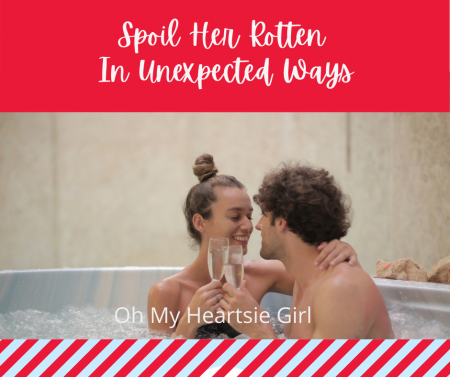 Before we continue any further to our original gift suggestions, we've got a couple of tips for you to help you buy the right thing. First one is don't leave it to the last minute to get a gift – set up reminders on your phone to start shopping for gifts prior to the actual date. Next, make life easy for yourself by shopping online; there is a lot more choice and it is much more convenient than rushing to the shops after work! Lastly, think outside the box and get her something completely original – this is where we can step in to help.
The thrilling adventure
If you're in the habit of getting her gifts that are always a bit on the tame side (hello bunches of supermarket flowers), then it is time to get her something that is actually going to take her breath away. A once in a lifetime experience is an undeniably fabulous and unforgettable gift.
We're talking about things like having her launch herself out of a plane as she goes on her maiden skydiving expedition. Or what about giving her an incredible rush as she dangles at the end of a bungee-jump rope? From piloting lessons to zooming around a track in a race car, these are exciting experiences that she'll certainly never forget. 
Other once in a lifetime experiences that we think will make a wonderful gift for her whilst being ever so slightly tamer, include a dreamy hot air balloon ride, a helicopter tour or a trip on a canal barge. She's going to love the experience and the memories it will make.
Get up and go
If she loves her weekly zumba or yoga class, and is always heading to the gym or sports training, then an active gift that lets her try something new is going to put a great big smile on her face. Let her enjoy a course of introductory kick-boxing lessons on you for example – you never know, you might have just found her new favorite hobby! From dancing lessons to rock climbing, to things like aqua-zumba, if she's the active type you'll easily be able to find something to suit.
Paying for this PT course from discovery learning, is not only a generous gift to give but it is also very practical, if they are planning in joining a gym anyway.
On the other hand, perhaps she's always talking about how she'd like to get more active. If so, consider the gift of a voucher offering her free access to a local gym, or a session with her own personal trainer? She's sure to appreciate the fact that you've got her something that she's been talking about and will help kick start her goals.
Release the creativity 
Perhaps she's more of an artsy, creative type, in which case you can easily tap into this with your choice of gift. Just like with the more active kind of gift, have a look out for deals on local arts and crafts classes that you know she'd love to try out. We're thinking pottery, crochet, calligraphy (this is one of the hottest art trends right now if Instagram is anything to go by!), still life drawing, sewing, acting and more. Maybe she's mentioned something she'd like to try out or have a think about what would really play to her strengths and get her a taster session of something that she'd love doing.
A feast fit for a queen
To be honest, most of us love a bit of luxury wining and dining, so why not indulge her with a decadent meal at a restaurant you know she loves. A 2 or 3-course meal accompanied by aperitifs and her favorite wine is sure to go down an absolute treat.
If you know that her schedule makes whisking her away for a slap-up meal kind of tricky, then bring the feast to her with a luxury hamper filled with all kinds of delicious goodies. From cheese to posh condiments and more, she's going to love such a tasty surprise. Or why not indulge her with a decadent meal at a restaurant you know she loves and a luxury limo ride.
Did someone say culture?
Maybe she's more the type that loves to spend her free time strolling around art galleries and exhibitions, in which case a more cultural type of gift is going to be a hit. We love the idea of gifting a bus or boat tour of a city or getting her tickets to a huge exhibition that you know she's interested in.
Alternatively, if her idea of culture is more like cocktails followed by a play or a show, then treat her to tickets for a gift that she's going to fall in love with – and she'll be able to make those all in important lasting memories too.
Spoiling her rotten is so simple – all you have to do is have a think about her likes and tastes and you're sure to be able to choose an original gift that she's going to love. For even more ideas that cover everything from the classic to the outstanding original, we suggest you check out these gifts for her at Groupon. With quick to navigate sub-sections such as budget and categories like experiences, even if you've left it to the last minute you'll still be able to hit on a winning gift that is going to wow her.
So, get clicking and get shopping now for a gift that she's bound to adore.
Related:
10 Unique Ways to Show Someone You Care~Make Someone's Day
Unique Gifts for Every Passion
This post may contain affiliate links and I might receive compensation if you make a purchase after clicking on a link.