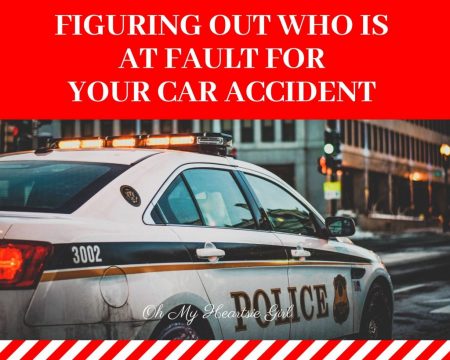 Car accidents happen when you least expect them to, and you might not have seen yours coming. If you had seen what was happening, you would likely have tried to prevent it. Because you don't know what caused your accident, you also might not know who was at fault. You need to find out, though, if you hope to win a car accident settlement.
The person who caused the accident can be made to pay for it. You will need to investigate the accident so you can figure out who is at fault. Investigating an accident is a difficult task, which is why a lot of people will get help from a Richmond car accident attorney. 
Learn more about how a car accident is investigated below.
The Process of Investigating a Car Accident
If the thought of investigating your car accident sounds overwhelming to you, that's because you've already been through a lot. You are probably dealing with injuries, physical pain, limited mobility, and mental trauma due to your accident. You really aren't in a position to run around gathering clues to prove your accident case.
You can get help with investigating your accident. A friend, family member, or legal representative can help you investigate your car accident.
Here are some of the main steps.
First, the car accident scene itself should be documented. This helps when trying to piece together what caused the accident. You will be able to examine the angle of vehicles, a document which direction the vehicles were traveling in, who was involved, and so on. 
You could take photos of the scene or video using a cell phone camera. You could also carefully write down everything you see. Hopefully, the police will also document the scene, if the police arrive at all.
Once the scene has been documented, you will want to talk to all available witnesses. You need to learn from them what they think happened. Their statements are extremely important to proving a car accident case. Write their statements down and get their contact information in case you have further questions.
Next, you should collect any physical evidence that can help prove your case. Physical evidence will be unique for each person's accident. For instance, if you find that your tire was shredded, you might want to keep the tire in case it shows that the tire was defective and caused your accident.
Sometimes, an at-fault driver will admit fault. Make sure you write that down. You can use that later as evidence. For instance, if the driver says, "I ran the red light." That statement could be used as evidence against them.
Finally, make sure you collect medical evidence of your injuries and losses. Medical evidence is important for proving that you were hurt due to your car accident. This evidence can also help prove your losses. You can collect your medical bills to show how much you paid in medical expenses. While this won't necessarily prove fault, it does help you win your case.
[…]
8 Car Accident Must-Dos To Protect Yourself Post Accident
Can I Get a DUI If I Wasn't Driving?
What to Photograph at the Scene of Your Car Accident