Welcome To Oh My Heartsie Girls #OMHGWW
Our First Wednesday Party of the New Year
for even more features this week from 8 blogs
Bloggers are some of the most Inspiring bloggers
we know and make our parties special!!!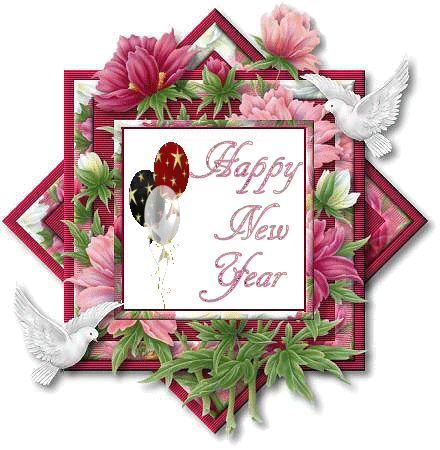 glitter-graphics.com


Linky Parties are also an opportunity for us to feature other #Bloggers and
#Blogwriters and for you to share what you have going on……..your blogs!
Keep Our Party Growing By Sharing On Your Favorite Social Media!
We Thank you!!
And Thank you for featuring our banner or a link somewhere on your blog!! 🙂 But it is NOT mandatory.
All Features Are Pinned-And Shared on Social Media!!
❢ :Be Notified When This Party Starts Each Week Click Here You Can Unsubscribe Anytime: ❢ 
Our Hostesses Share Our Party On Their Blogs~
Hope You Will Visit and Get To Know Them!    
♥ Evija Roberts // From Evija With Love
Readers Choice Top 15 Posts
| Tw | Bl | G+ | Fb | Pin | In
» Repin From Original
♥ Susan B. Mead | Susan  // Words. Do we wield words well?
| Tw | Bl | Fb | In |
» Repin From  Original
♥ Karren // Oh My Heartsie Girl
What Are The Secrets Of a Happy Married Life
Tw | BL | G+ | FB | Pin | In
» Repin From  Original 
 ♥ Indah Nuria Savitri // Have a Blessed 2018 
| Tw | Fb | Pin | In | IN
» Repin From Original 
Feature Chosen by Evija // From Evija With Love
#1-Sparkle Living // Reindeer-and-Stars Gift Towels
Feature Chosen by Indah // My Purple World
#2-Consumer Crafts // Washi-Tape-Zipper-Pouch
#3-Aka Design // 5 Steps To Organize Anything
#4-Marilyns Treats // Sweetheart Fantasy Fudge


#5-Gwin Gal // Going Home To See Mama
#6-Growing Up Gabel // Easy-Sloppy-Joes-Recipes
#7-Bombshell-Bling // Stuffed-Sausage-Skewer-Appetizer-Recipe
#8-Simply Darling // Easy-DIY-Cutting Boards

 You Are Welcome To Link your DIY Projects, Garden Ideas, Tablescapes
Outdoor Decor, Recipes, Sewing Ideas, Scrape Booking, Paper Crafts, Reviews,
Holidays Recipes, Holidays Decorating and Crafts,
Giveaways or Challenges and Blog Parties!!
As Many Links As You Would Like To Share
Pin Your Favorite From Original Source
We Only Ask That You Comment and Share By a Tweet Or Your Favorite Social Media
Tweet Our Party To Help Us Grow! And Thank you!   
:❢ Be Notified When Our Parties Start Each Week Add Your Email Unsubscribe Anytime ❢:  
But Now……Lets Party……… 
Join Us Thursdays For Friday Features at 11:00 AM PST Each Week 
Be Sure To Check //⇒ Where I Party
Two Places To Comment Below, "Google Comment" or a "Blog Comment'
For Blog Comment Scroll Past Google Comments to receive a personal reply, I read them all and appreciate everyone!!