Make your next poster with PosterMyWall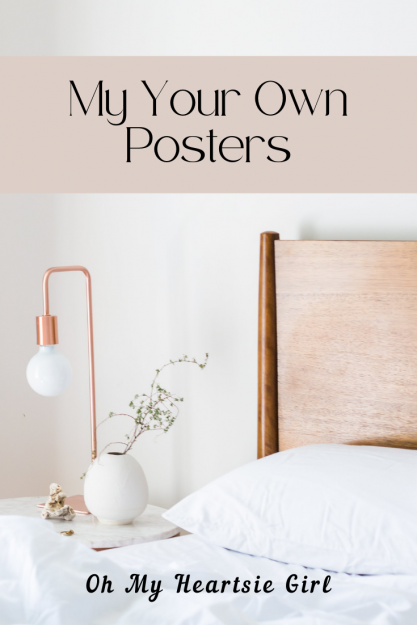 Here's a brief history of posters and how they all started:
The birth of posters occurred with Lithographics between 1890-1895 however it was decades before modern-day posters were created. 
How can you create a poster? In the 1950's, the illustrative poster was developed. The poster was one of the earliest forms of advertising for visual communication. It became a form of notification for events, and was posted on walls and in public places.
In the 70's, posters were created for music artists and some have become very infamous over the years. You'll also notice posters in theaters for coming attractions.
How can posters be used
Obviously, posters capture an audience, with bright colors and graphics. But how and why are posters in use today?
Companies use posters in so many ways, from advertising to inviting, to repurposing for flyers and social media graphics. There are so many reasons why you would want to create a poster for yourself. 
Here are a few ideas for how posters can be used:
Advertisements i.e. marketing and branding

Blogging e.g. Pinterest users are huge creators for posters, Twitter and
    Instagram in smaller versions
Wall art for homes and offices

Digital signage

Zoom background

Web banners

Recipes

Teaching aids

Resumes
Today, creating a poster is so much easier than when the first banner was created decades ago. Posters can be created and used for advertising and marketing purposes or you can create them for personal use cases such as your family events. I used to make them using Publisher or PowerPoint programs but now I have found the most amazing poster-making program. 
On PosterMyWall, you can literally find thousands of templates to create a poster for both your personal and professional needs. The site also has multiple-sized templates for Social Media that you can customize in the editor and post immediately. You can use PosterMyWall to create your next banner/poster for the holidays, i.e. Valentine's, birthdays, Easter, Mother's Day etc.
You can use premade templates to get started and customize them in their online poster maker quickly and seamlessly. With remarkable editing and design tools, the process is easy and painless. Once you're done with your design, you can share it directly through PosterMyWall to your social media pages. Or you can add the design to an email campaign that you can run within PosterMyWall. 
[…]
Creating Professional Posters