Tips for a Successful Garage Sale
So you're thinking about having a garage sale. Maybe you've got a lot of things to clear out of the house, or maybe you're about to move and you need to downsize a bit before the moving trucks arrive. Garage sales can be a great way to both free up space and earn a little extra cash, but you have to make sure you do it right. Don't just throw your junk out on some tables and expect people to buy it. Think carefully about how you want the sale to look and how you expect it to go. It's always better to prepare a bit too much than vice versa.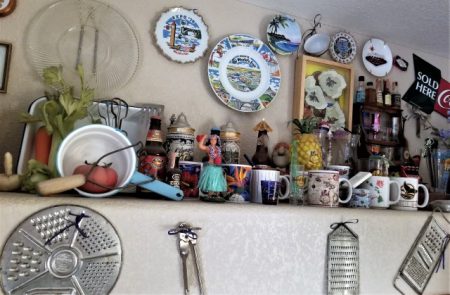 Displaying the merchandise
The way you arrange your merchandise matters. If it didn't, stores wouldn't have shelves or tables or anything else; they'd just throw all the product on the floor and tell customers to dig through it until they found something good. But you want customers to be able to find what they're seeking without having to move heaven and earth. Merchandise should be grouped together in a way that makes sense. Baby clothes and baby books make sense together, but baby clothes and romance novels don't (you could argue that the latter leads to the former, but you shouldn't do that). Depending on what you're selling, you may even want to buy steel slat walls or something similar. Think about the layout of your sales floor. You'll probably want the big-ticket items to be displayed prominently. If you're looking to unload a washer and dryer set, don't hide them at the back of your garage. Drag them out to the front so people will see them as soon as they step onto your property. You may even want to stick them close to the street to catch the attention of your neighbors driving down the street.
Be clear about the rules
There are always people who think they're above the rules. It doesn't matter if they're shopping at a garage sale in summer or at a big box retailer on Black Friday. You're going to need to set some guidelines and stick to them. If the signs you put around town say the garage sale opens at 8 a.m., you'll almost certainly have cars idling on your street at 7:30, if not sooner. Some hardcore garage sale goers just want to try and find an advantage any way they can. If someone gets out of his or her car and tries to start shopping while you're setting up, politely tell the person that you aren't open yet. He or she may try to "reserve" a certain item, but you're under no obligation.
Make your signage clear. Put tags on everything that is for sale. If you have items in your front yard that are definitely not for sale, it might be worth it to tape a "NOT FOR SALE" sign on them. People will try to buy just about anything, from your above-ground pool to your pickup truck. If someone asks, "How much for the fountain?," you can just shake your head and point to the signs. If he or she gets mad and leaves, let the person be. It's better to anticipate the silly questions than to just assume people will have an innate sense of what is and isn't up for grabs.
This post may contain automatically and manually added affiliate links, which means I might receive a small commission if you make a purchase using a link at no extra cost to you.