The Dutch oven is certainly a delight of traditional culture fused with modern day ingenuity. In fact, for many, the Dutch oven is considered the workhorse of the kitchen. One can use it to make almost any dish! From oven-baked casseroles to stovetop soups; it is only limited to one's imagination.
Certainly, these large, hefty pots are worth every penny! So today, we'll be taking a closer look at them.
Describing a Dutch oven
So what is a Dutch oven? For starters, it's not an oven at all. In fact, a Dutch oven is any large, heavy pot that is designed for oven use as well as stovetop cooking. Hmm, so maybe that deep 7-quart stockpot could be a Dutch oven! That is, as long as it comes with an oven-safe lid. Plus it's got to be resilient enough to go into the oven even after coming from the stove.
Today, however, the talk about Dutch ovens has been centralized around dense enameled cast iron pots; with a majority being typified as either the Staub or the Le Creuset. Such pots are a match-made in heaven when it comes to preparing braises, as well as slow-simmering soups. Though other hearty meals are indeed not out of the question!
That being said, here are the top 5 Dutch Ovens that should be in every household while prepping for any scrumptious meal.
Le Creuset-3.5 Quart Wide Oval French Oven
Coming in at a modest size compared to a plethora of ovens out there, the Le Creuset has a deep extra-wide base to allow one to brown the meat right in the middle. Moreover, one can add a hearty serving of tomatoes to create a rich, thick stew.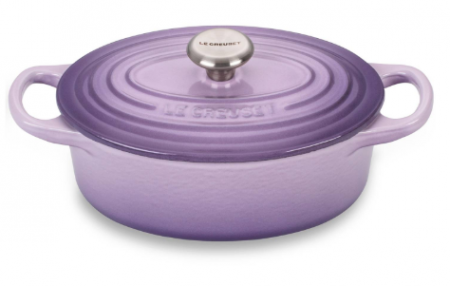 Lodge 6-Quart- The Lodge Color Enamel Dutch Oven
If ever there was a massive pot at an affordable price, then this right here is the epitome. Moreover, the Enamel Dutch Oven is ideal for preparing dishes such as breads, soups, braises, stews, plus so much more.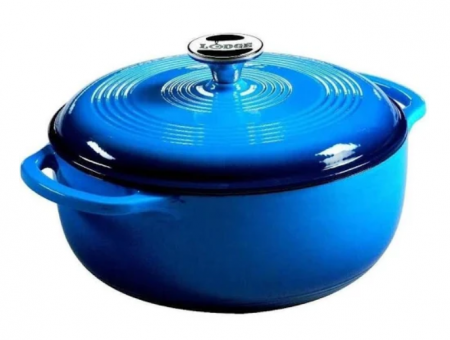 Staub 4 ¼ – Quart Dutch Oven-The Quart Oval is one of the most enjoyable ovens out there. Firstly, because it shape demonstrates an elegant design; plus it also happens to cradle a roast chicken seamlessly! Though Staub Dutch ovens prices are by far on the steep-end of the price spectrum, they are honestly worth the dough. Not only do they clean up beautifully, but also get the job done in the kitchen!
Emily Henry Round 7-Quart Dutch Oven- Looking for a massive Dutch oven? Then this particular oven is definitely worth the buy. A product of Emile Henry, one is guaranteed that the product will be top-notch.
With these Dutch ovens as part of one's cooking arsenal, there are numerous recipes online that can be made fast and easy at home!
5.5 Quart Enameled Cast Iron Dutch Oven-A Food Network product, the 5.5 Quart Dutch oven is pretty affordable, despite its strong affiliation with one of the most successful Recipe networks in the world.