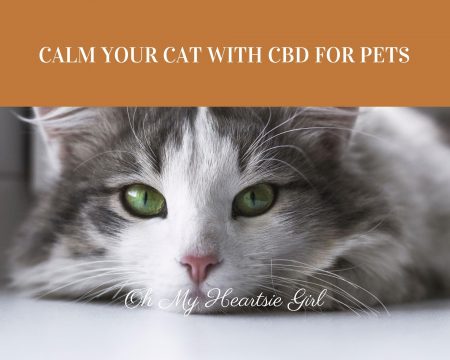 Cats are all known for being (relatively) tender, confident, and territoriality oriented. A feline that shows no signs of anxiety or fear walks with head and tail high and acts as if they own everything. On the other hand, you will easily spot scared cats, as they behave in an unusual way for their species.
These fears are the result of a disorder of behavior and are divided into acute and chronic. Some of them are temporary, while chronic conditions are long-lasting and require the owner's intervention. You might search the Internet, read an article, or see post about how to deal with a stressed-out pet. And you probably found out that a natural remedy like CBD oil can be a mighty ally in this fight.
Can CBD Help with Anxiety Triggers?
Data from studies to date show that cats tolerate CBD oil well. This hemp-based product is safe for use in animals since it acts on them in the same way as humans (for which it has already been proven useful). Cats also have the endocannabinoid system, which is in charge of general well-being.
CBD oils that are on the market differ in their percentage of cannabidiol. This amount can range from three to 10 percent. People often have prejudices about hemp-based products because they often mix up cannabidiol with THC. The second one is a psychoactive component that is dangerous for animals.
Most animal-related products don't contain THC. For your safety, make sure to buy oils free of THC and contaminants. During the extraction process, THC has been removed from this hemp derivative. In the end, pure, full-spectrum CBD oil is obtained that you can administer to your pet. As for contaminants, look for organic products of known origin.
After administration, cannabidiol enters the animal's bloodstream. From there, it travels throughout the body. In the brain, this substance activates receptors and the secretion of select chemicals that affect your pet's mood. The way CBD oil works is different from opiates. That's because cannabidiol has no psychoactive properties.
Your Pet Suffer because of Loneliness
Many people still have a completely wrong image of cats as completely independent beings. Because of the behavior of these animals, their owners often think these furballs hate the company. The truth is actually different.
Below, you can find out why some cats have a fear of abandonment:
https://www.catster.com/lifestyle/cat-behavior-separation-anxiety.
You might think your pet doesn't care whether you are around or not. But if felines misunderstand your departure, they can develop separation anxiety. The symptoms of this disease are observed very quickly. But if you respond to on time, that can prevent severe damage to the mental health of your pet.
Destructive behavior is quite common in anxious animals. Regular consumption of CBD oil has a beneficial effect on your pet's behavior. A cannabidiol dose will calm and relax your furball and make them accept you're not around all the time. Give your pet a minimum dose of oil before you leave; it will act very quickly.
Prepare Your Feline for a 'Company'
Cats are not afraid of humans, but they consider them a threat to their territory. If a stranger arrives at your home, your pet can react by peeing all over the place. That's how they let the unfamiliar people know that they are in their territory.
You will admit this kind of event makes a bad impression. To avoid this, before your kitten meets 'strangers,' give them a few drops of CBD for relaxation. Cannabidiol will not make your cat friendly but will soothe them. That may be helpful if you plan on taking another pet.
Then, CBD oil should be given to a feline a few days early. As this product is safe for use in animals, your pet can have a dose of cannabidiol every day. It contains a bunch of nutrients that your feline needs, like omega fatty acids.
The owners are looking for all the ways to help their cats. Having an anxious pet is a significant obligation, but it can also become a problem. A kitten that is in constant fear will avoid you and develop an eating disorder. They will always run away. That is why you need to approach this disease carefully and on several fronts.
[…]
How to Travel With a Cat In a Car
How to Clean a Cat Tree