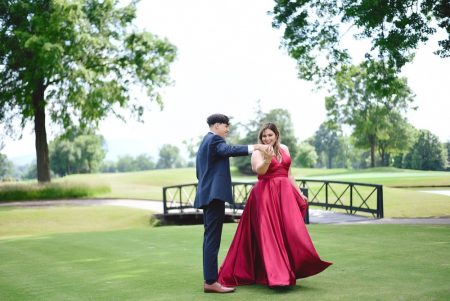 Image Source: Unsplash
It is never too early to start getting prepared for your senior prom, and the earlier you start looking for a suitable prom dress, the more choice you will have. If you are a curvy girl, it can sometimes be challenging to find a dress that fits you perfectly, but there are things that you can do to increase your chances of finding the perfect prom dress. You can also follow tips that will help you feel like a princess when attending your prom and ensure you turn some heads at your senior prom.
Choose A Fitted Dress
When you are looking for a dress for your senior prom, you will want to ensure you get a fitted dress that comes in at the waist to show off your curvy figure. Try to ensure your chosen dress does not have too much fabric, or you will not be able to show off your curves. You can select other dress styles but try to make sure it is not too loose, so it accentuates your curves.
Choose A Dress With Thicker Straps
When looking for dresses, you will want to try selecting ones with thicker straps. The reason for this is so you can wear your regular bra underneath, and it will ensure that you have plenty of support and feel comfortable. A dress with thicker straps can look fantastic when worn, and it will also make you feel super comfortable.
Choose A Heavier Fabric
You will also want to consider a dress made with a heavier fabric, so it sits nicely when you wear it. The heavier fabric will hug your curves and show them off to the world but are still flexible enough to allow you to dance freely.
Consider A Shorter Dress
If you are thinking of choosing a dress that offers more coverage at the top to ensure you get the support you need, you can consider wearing a dress with a shorter hem such as those sexy designer cocktail dresses online. You can select a dress with a flirty bottom to show off your legs and make you look and feel fantastic when attending your prom.
Wear Light Shorts Underneath 
If you are worried about chafing when you are at your prom, you can combat this by wearing a pair of lightweight shorts underneath. A pair of boys' shorts are an excellent option, and when you wear them, it will prevent your thighs from rubbing together and potentially causing painful chafing. If you are wearing a fitted dress, you will want to find some seamless shorts to wear that cannot be seen underneath your clothing.
Consider Tailoring Your Dress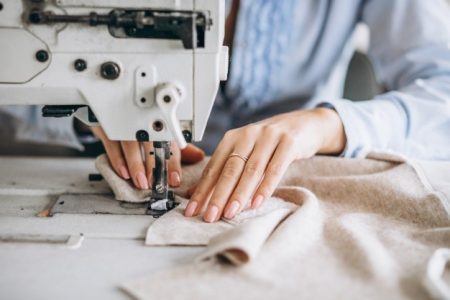 Image Source: Freepik
Buying clothes off the rack can sometimes be frustrating, as it can seem impossible to get a dress that fits perfectly. However, you can consider buying a dress and then having it altered to ensure it fits like a glove and is extremely comfortable when you wear it. Buy your dress early, and it will give you plenty of time to have a seamstress alter it for you, or if you like to sew, you can do it yourself.
[…]
4 Questions To Ask When Hiring A Limo Service For Your Prom
This post may contain affiliate links and I might receive compensation if you make a purchase after clicking on a link.