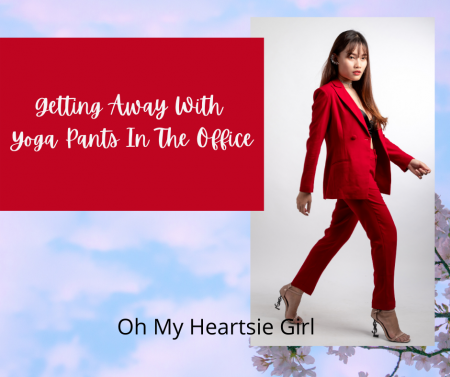 Image Source: Unsplash
In this modern age that we live in, the workplace is becoming increasingly more casual, which means that you can get away with wearing a lot of different clothes now, that twenty years ago you had no chance doing. If you are starting a new job in a casual working environment and want to know if you can get away with yoga pants, the answer is yes. However, you will need to choose the rest of your outfit wisely. Below are some ideas to help you create a fresh new look for your wardrobe that you can also wear to the office.
The Best Type Of Yoga Pants
Although you can get away with yoga pants in the office, there are some styles which you will want to avoid as they are too casual, such as cargo pants. The best type of yoga pants to wear in the office is going to be figure-hugging, with a slightly flared leg, with no frayed hems or stitching showing. You can get yoga pants in a wide variety of different colours, but you may wish to avoid some of the louder colours like a fluorescent pink, or dayglo green, and choose shades and colours which blend in.
What To Wear With Your Yoga Pants?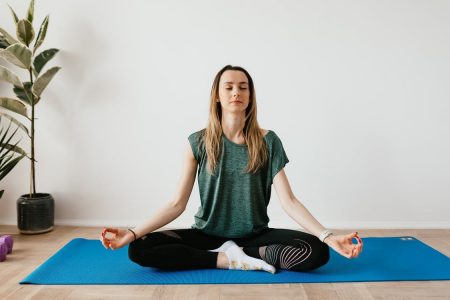 Image Source: Pexels
The yoga pants are only a part of the outfit, and you will have to match items from your wardrobe that match your yoga pants and will allow you to wear them to work. You may be able to get away with one of your yoga tank tops. A nice blouse or even a shirt dress with a belt around your waist will go well with your yoga pants too. For the days that are colder, you may also wish to match a long coat with your outfit, which is perfect for keeping the chilly wind at bay. It is a good idea to ensure that whatever top you wear with your yoga pants, that it comes down and covers your bum, as this will help to hide the fact of what you are wearing. 
Getting Your Footwear Correct
You will want to pay close attention to the footwear that you are going to wear with your outfit, and you will want to avoid anything too casual, such as trainers. However, you also do not want to wear shoes that are too formal, either, and you will want to try and find a happy medium. One alternative that you may wish to consider boots, and you will find that you can wear ankle-high boots or knee-high boots, as most styles are suitable for yoga pants.
Wear It With Confidence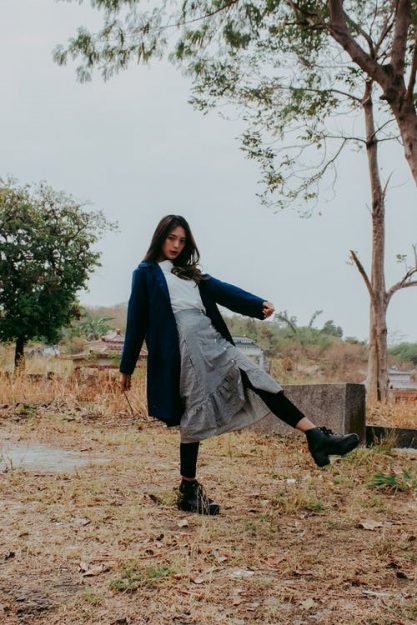 Image Source: Pexels
When you wear something with confidence, you can often get away with a lot more than is you were shy. Wear your yoga clothes with confidence, and you may find that people do not even notice that you are wearing them and being confident is also an excellent ethos to take with you through life. So, if you are starting a new job in a relaxed working environment, or heading back to the office after lockdown, you can still get away with wearing your yoga clothes while you work.
[…]
What to Look For In Yoga Fashion Pants
This post may contain affiliate links and I might receive compensation if you make a purchase after clicking on a link.