Turning your hobby into a career can be one of the most enriching experiences ever. Who wouldn't want to make money off of their passion? Unfortunately, many of us give up before we even try. It feels like everyone is doing what you're doing, and there's no room for you to prosper.
What if we told you that you don't have to throw away your dreams just because you weren't the first person to come up with it. Other bloggers inspired you, so why would you deprive yourself of inspiring others yourself?
Sure, entering a market that has so many competitors can be discouraging, but there's no actual reason to stop there. Go to a store, and look at any aisle – like toothpaste, for example.
There, you'll find DOZENS of different brands, all providing the same product. How are they able to compete with each other? Simple, they made room for themselves. There is still a way to succeed in doing what you love the most, no matter how many competitors there are in the market.
Change Your Mindset
When you see that your niche is over-saturated, are you telling yourself that because you want to stand out, or are you making an excuse? It's easy to shift the blame on something that you have no control over, but what can you do about it on your end?
Have you thought of a strategy or something that will help you make yours better? Think about what you can to make it work in your favor, and forget what everyone else is doing, regardless of whether they're doing the same thing as you (or better).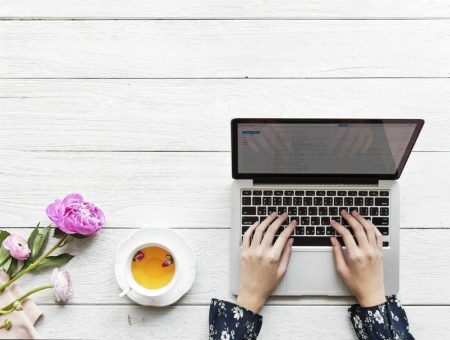 Differentiate Your Blog
According to Brain Box Labs, business owners understand the role of a well-designed website. Instead of using the same aesthetic as someone else, invest in having yours as personalized as possible. Just because you're in the same niche, doesn't mean you have to use the same style.
Also, the reason why there are hundreds of different blogs in the same niche is that no two are the same. Every time a new car or clothing line is released, it always aims to have a little something different than the rest. Help yours stand out by giving it a personal touch.
Here's an example of an over-saturated niche; let's say you have a travel blog. At this point,  everyone and their mamas have a travel blog – the search engines are jammed up with them. To add your unique flair to mix, think of other interests that are paired with your trips.
Pair the reason why you travel or other hobbies with your current niche. If you are a yoga lover, you can attend yoga classes from around the world. Or, if you are a beer lover, you can document the different kinds along your journey. Pick something apart from your main niche, and give it an intriguing twist.
Look for Opportunities Everywhere
With change comes more opportunity to give yourself an edge over already established blogs. If the market you are in is saturated, it means there's a high demand for it. It's a matter of being the one to dare to think outside of the box.
Plus, if you're starting, you have more leeway to figure out how your audience responds to your content without the risk of losing traffic. A lot of times, other bloggers may be missing out because they're too afraid of breaking out of the mold they have created within their website.
Look at what your favorite bloggers do, take note of what you most enjoy about them, and what you wish they could change. Your blog is a summary of all the things that you enjoy, but a new and improved version of it. This project is yours to sculpt into how you think it should be done.
Celebrate What Makes You, You
No matter how crowded your industry is, you can find your place in it. Offer your genuine perspective or something you wish you could have seen more in your field. By being un-apologetically you, you can carve a niche in an already saturated market. Audiences love authenticity, and your creativity and passions will express yours. Besides, who else is better at being you than you?
[…]
Blogging Identity : Expectations vs. Reality
Top Ways To Re-purpose Your Old Content To Get More Audience
5 Ways Blogging Can Make You Money
This post may contain automatically and manually added affiliate links, which means I might receive a small commission if you make a purchase using a link at no extra cost to you.