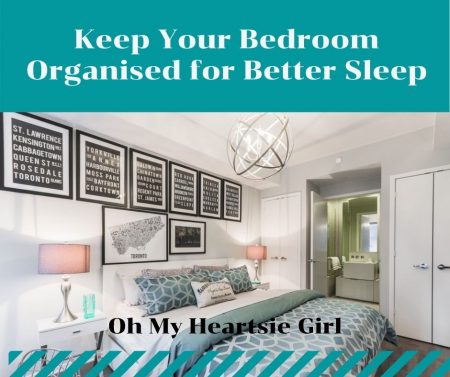 We spend our days working hours on end, and when we get home, all we want to do is to change into our comfiest house clothes and plop on the bed at night to try to get a good night's sleep to get ready for the day ahead. But in reality, a lot of people do not get restful sleep due to several factors, and one of them is a cluttered bedroom. If you have a messy room, chances are the quality of your sleep is poor. Before we fall asleep, the last thing we see is what's in our room. If stuff is strewn around it, your mind will find it hard to relax to ready it for sleep.
Put away stuff
Having shelves and cabinets inside the room helps you rid your bedroom of clutter. Have enough closet and shelf space to put your stuff in. The secret to maintaining an organized room is to put anything you got back in its place in the bedroom right after using it. Have fitted bedroom furniture from sites such as www.myfittedbedroom.com where you can keep your stuff. Fitted furniture will ensure that there will be no odd space in between fixtures that will become a sore spot. This will help you retain the neatness of the entire room.
Do not bring unnecessary clutter inside the bedroom
Make it a habit to take out whatever you carry inside the bedroom right after using it.
Glasses, plates, and other stuff that do not belong in the bedroom should not remain in the bedroom longer than they should. When you neglect your bedroom and continue cluttering it, you will find it hard to relax your mind and body.
Replace your sheets
Your sheets are what touch your body, and your sense of touch is an integral component of going into a deep slumber. Clean and fresh sheets will give you a good night's sleep. Replacing your sheets at least once a week will always give you good rest, even if you are not going to sleep yet. Nice-smelling sheets will also help you relax and loosen tense muscles.
Install mood lighting
Mood lighting is another excellent way of ensuring that you will get quality sleep each time. Install dimmable lights that you can adjust to your liking. A bright room is not very conducive to sleep. Shut off your lights and turn on your mood lighting before you go to bed. Make sure that the lights will not add clutter to the room. Install them so that they blend right in with the décor and interior.
Invest in some good pillows
A good pillow or two is one of the things you need for a good sleep. Some pillows can provide ample support to the neck if you are suffering from body pains. An uncomfortable pillow will most likely wake you up in the middle of the night with a stiff neck. Toss out your old and hard pillows and replace them with better ones.  If you are looking for better pillows for your sleep, be sure to check out CouponAnnie.com to save big with the latest coupons and promo codes.
[…]
Keep Your Bedroom Organised for Better Sleep
Mattress in a Box: The 7 Best Mattresses You Can Buy Online
How Does It Work? What Mattress Works Best For You?
This post contains affiliate links, which means I might receive a small commission